For wedding and other live events: Wide-angle + "Extra long record time"

Typical demands for middle or large-scale live event recordings, such as wedding ceremonies,
parties/meetings, and other live events.

- To capture as many attendees as possible in a frame.
- Seamless recording as long as possible because action cannot be repeated.

---

AG-HMC150 series' 28mm wide-angle lens system. It enables capturing of various scenes from a wide-angle
(example: want to include all wedding attendees in a single frame with limited space)

frame the all attendance in a wedding ceremony at a church, space is limited) to a tele-
angle (example: zoom upon the bride and groom).
In addition, the AVCHD format allows for extra long record time, maximum recording time is up to three hours
on a 32GB SD memory card in the PH mode (maximum 25Mbps) and 12 hours in the HE mode.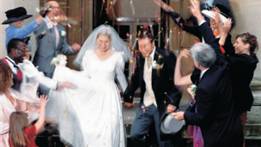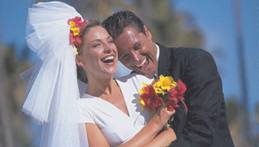 [ Usage examples of "Wide-angle" plus "Extra long record time" ]
- Documentary program making
- Traffic surveillance and investigation of vehicles, pedestrians.
- Local events, college/school activities.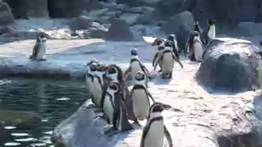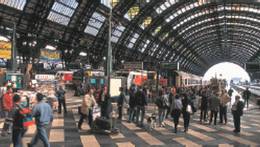 ---
For lecture, sports, recital broadcasting/recording : Wide-angle + HDTV 16:9 wide aspect ratio

AG-HMC150 series' 1/3" 16:9 wide-aspect imagers and 28mm lens system provide much wider-angle
capture capability than can be achieved with 4:3 aspect ratio imagers.

Also in the case of recording in standard definition (SDTV), details of the subjects become difficult to
recognize when moved to wide-angle view.
AG-HMC150 series' wide-angle + HDTV 16:9 aspect ratio provides much higher resolution than conventional
SDTV 4:3 aspect cameras.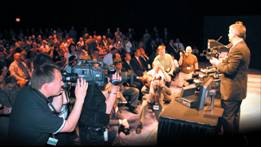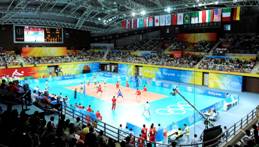 Due to employing a 72mm filter Ø (same diameter as AG-DVX100 series camera recorder), various professional optical
filters can be used.