3D BASICS #4 3D Interfaces and application examples
Issue #3 introduced major transmission and display systems for 3D video, as well as the advanced features of the BT-3DL2550 3D LCD video monitor. This issue introduces interfaces for 3D video transmission and application examples.


---
Major 3D transmission systems and interfaces
The following figure shows major transmission systems and interfaces for 3D video. See "3D BASICS #3, technologies for the display and transmission of 3D video" for a more detailed explanation of the systems.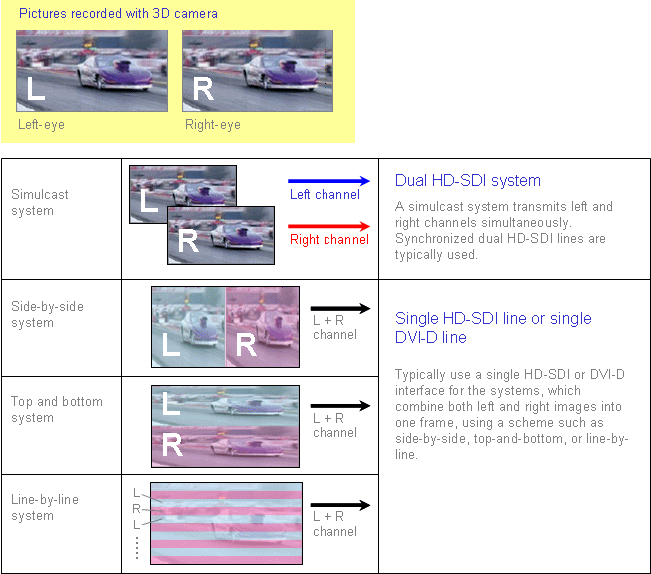 ---
Application example of 3D
A) Recording and viewing 3D in the field
The AG-3DA1, a compact integrated twin-lens 3D camera recorder allows easy creation of 3D footage, and automatically aligns the pictures of the built-in twin lenses, removing the need for precise adjustment before shooting to avoid unpleasant 3D images. In addition, the 3D image can easily be checked in the field with the BT-3DL2550 3D LCD video monitor.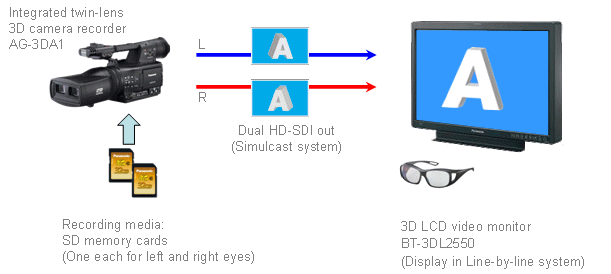 ---
B) Multiple camera system for live events
The AG-HMX100 AV mixer can switch signals (dual SDI, simulcast system) from two 3D cameras and output from both dual HD-SDI (L/R) and DVI-D (L/R) 3D video signals as a Program (PGM) out. When using a high-brightness, high-contrast 3D projection system with two professional DLP projectors, dynamic live images can be screened in 3D onto large screens. With the AG-HMX100, the shutter and power ON/OFF of Panasonic's professional projectors can be controlled remotely. By connecting the BT-3DL2550, PGM video can be monitored. Also, by connecting two AG-HMX100 units, up to four inputs of 3D video signals (dual HD-SDI) can be switched, and a maximum of two PGM outputs can be generated for a dynamic, large-scale 3D image presentation.

B-1 Event recording system, using 2x 3D camera recorders + switcher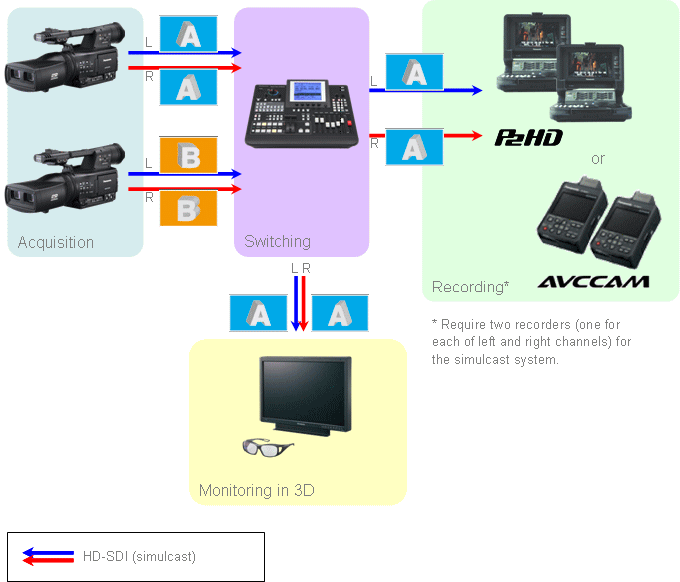 B-2 Event recording system, using 2x 3D camera recorders + switcher (side-by-side)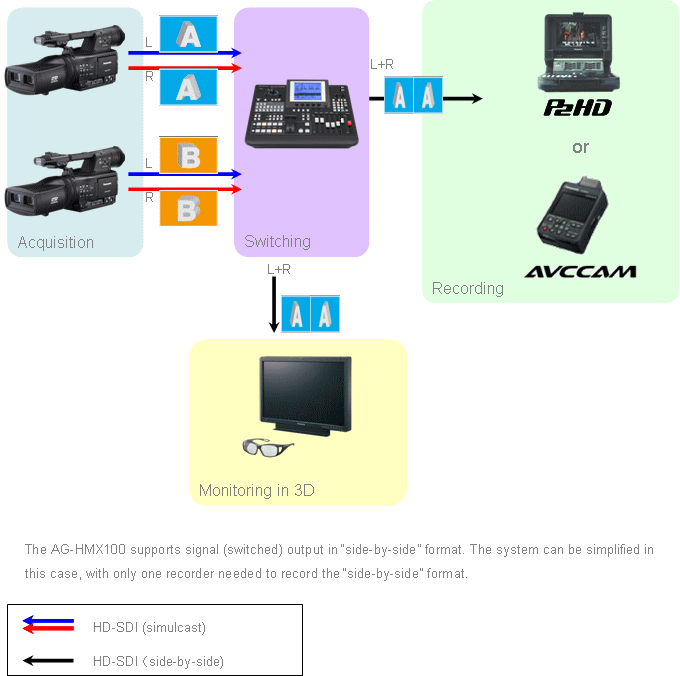 B-3 Live event screening system, using 4x 3D camera recorders + 2x 3D projector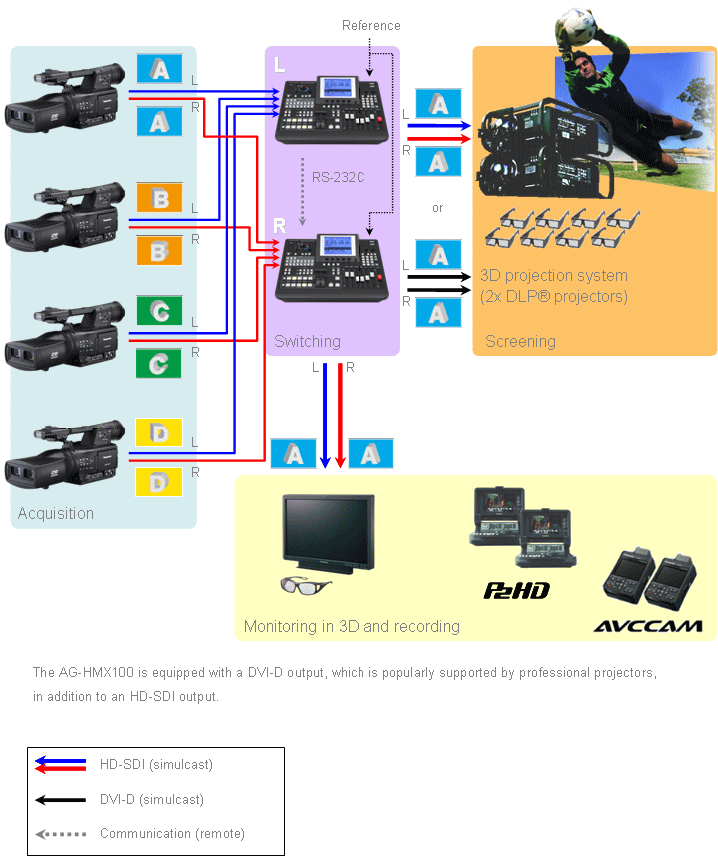 ---
C) 3D editing system, using current AVCHD editing system
The AG-3DA1 records 3D footage in AVCHD format, so the 3D footage recorded with the AG-3DA1 can be edited easily with current Mac or Windows based nonlinear editing systems by adding plug-ins or optional software (third-party software, sold separately)* which enable 3D editing. Ingesting recorded material is also as easy as with 2D material.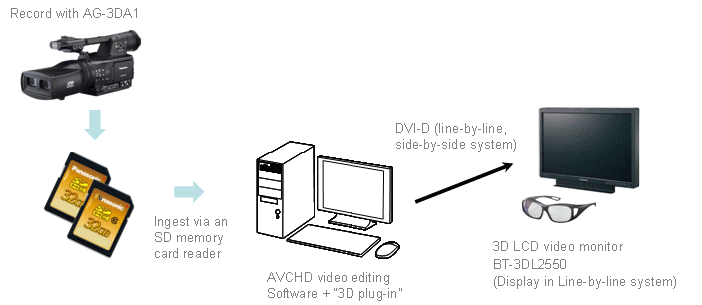 * Panasonic does not guarantee proper operation of third-party plug-ins. Also, the operating conditions recommended by each plug-in software manufacturer must be satisfied.












Go to professional 3D production systems site